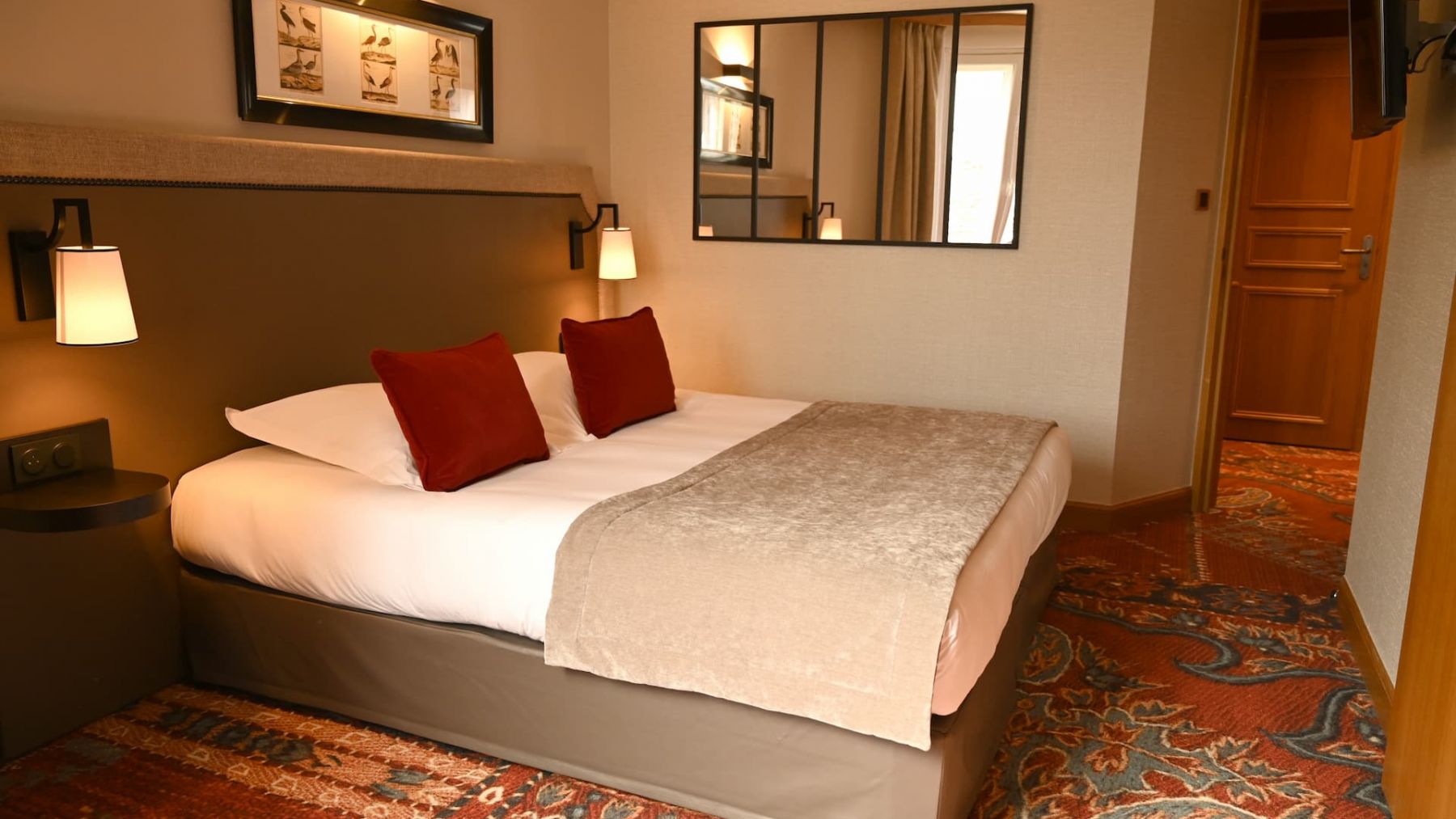 The Hôtel Le Rempart in the historic town of Tournus is located in a 15th-century guard house. It enjoys a sought-after location close to the Saône, in the heart of the city. Stay in one of its Premium rooms, which have been elegantly designed for your well-being and comfort. The hotel has a friendly and relaxed ambiance as well as everything you need to make your stay in southern Burgundy one to remember.
A luxury room
The upstairs rooms at the Hôtel Le Rempart were recently renovated by interior designers Les Héritiers and are all well-proportioned. Enjoy the luxury of a comfortable extra-long bed, in elegant, contemporary surroundings. Colours, fabrics and furniture... everything has been carefully designed to create a luxurious and welcoming interior. Our luxury rooms are equipped with a sofabed and can accommodate two to four people. There is a seating area and office space.
Carefully selected amenities
After a day spent on the road or visiting the beautiful region of Burgundy, a spacious and elegant bathroom, equipped with a shower or bath, provides space for that much-deserved rest and relaxation.
Our Premium rooms feature air conditioning and excellent soundproofing, and are equipped with a towel dryer, hair-dryer, TV, free Wi-Fi access, very comfortable bedding and a safe.