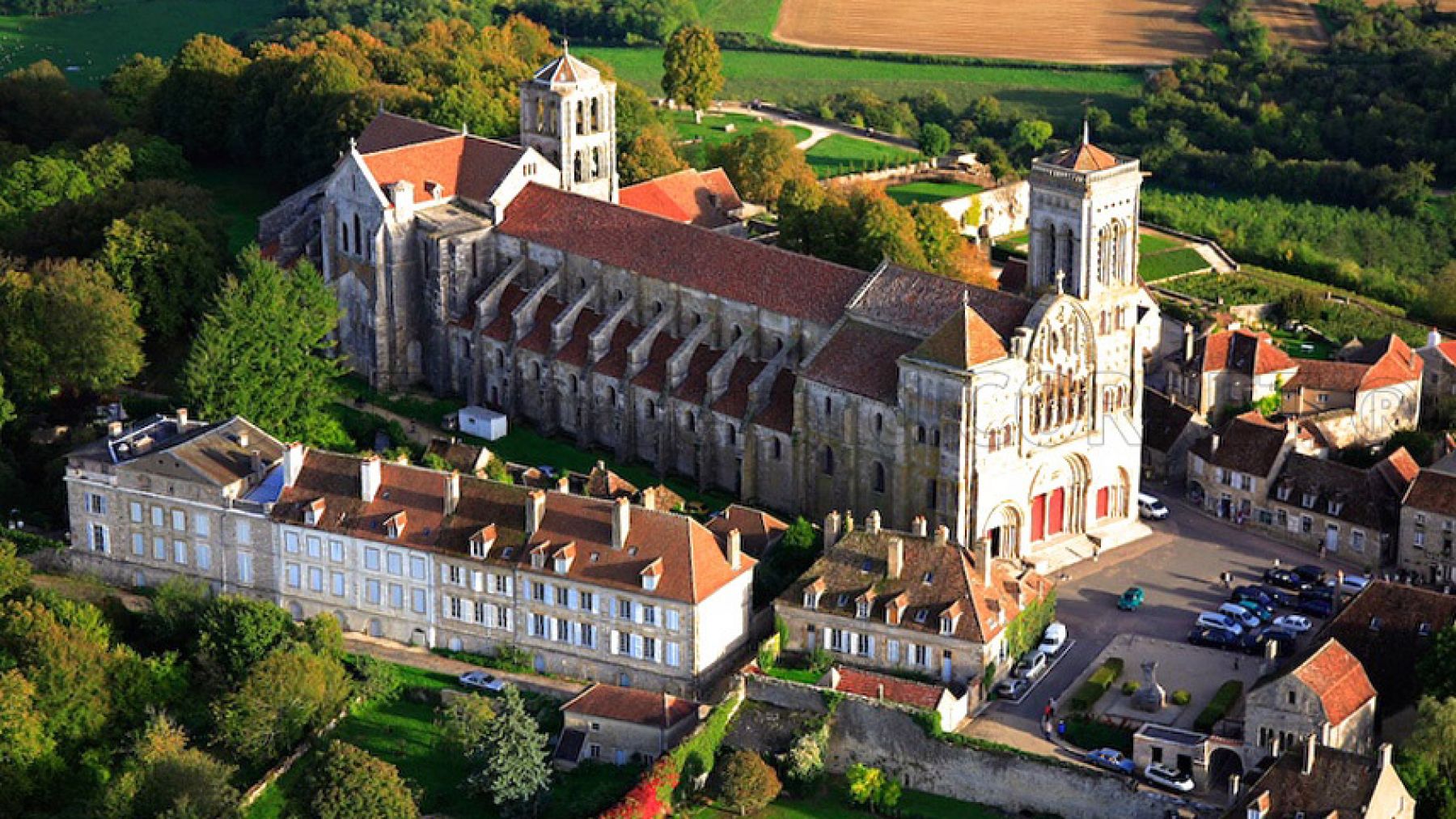 Vézelay Basilica: a building with a rich history
Vézelay Basilica in Burgundy has been regularly visited over the centuries by pilgrims from all walks of life making their way to Compostela. This major monument built in a fusion of Gothic and Roman architectural styles is internationally recognised and has been a UNESCO World Heritage Site since 1979.
Vézelay Basilica: a centre for Catholicism
The basilica had a long history before it took in its current shape. Initially an abbey, Vézelay housed the relics of Marie-Madeleine from 882 and was placed under her patronage in 1050. Pilgrims from all over the world gathered here from then on. Vézelay became an official stage on the Compostela pilgrimage thanks to the miracles that took place there. It was in 1920 that the Apostolic See granted the church the title of basilica. Today, it is the Monastic Fraternities of Jerusalem, a religious institution, who are responsible for the spiritual life of Vézelay.
Vézelay Basilica's architecture
The basilica is one of France's most significant examples of Romanesque architecture. Renovated in the 12th century by renowned architect Eugène Viollet-le-Duc, the basilica's western façade is its most significant architectural feature. Its three doorways are crowned by a sculpted tympanum. The interior has different parts: the narthex, the bell towers, the nave, the transept and the choir. Please note that you need to climb Vézelay hill, which overlooks the village, to get to the basilica.
The Hôtel Le Rempart, just close by and located in a 15th century guardhouse, offers a warm welcome and uniquely attractive surroundings. Discover all our premium rooms in Tournus!