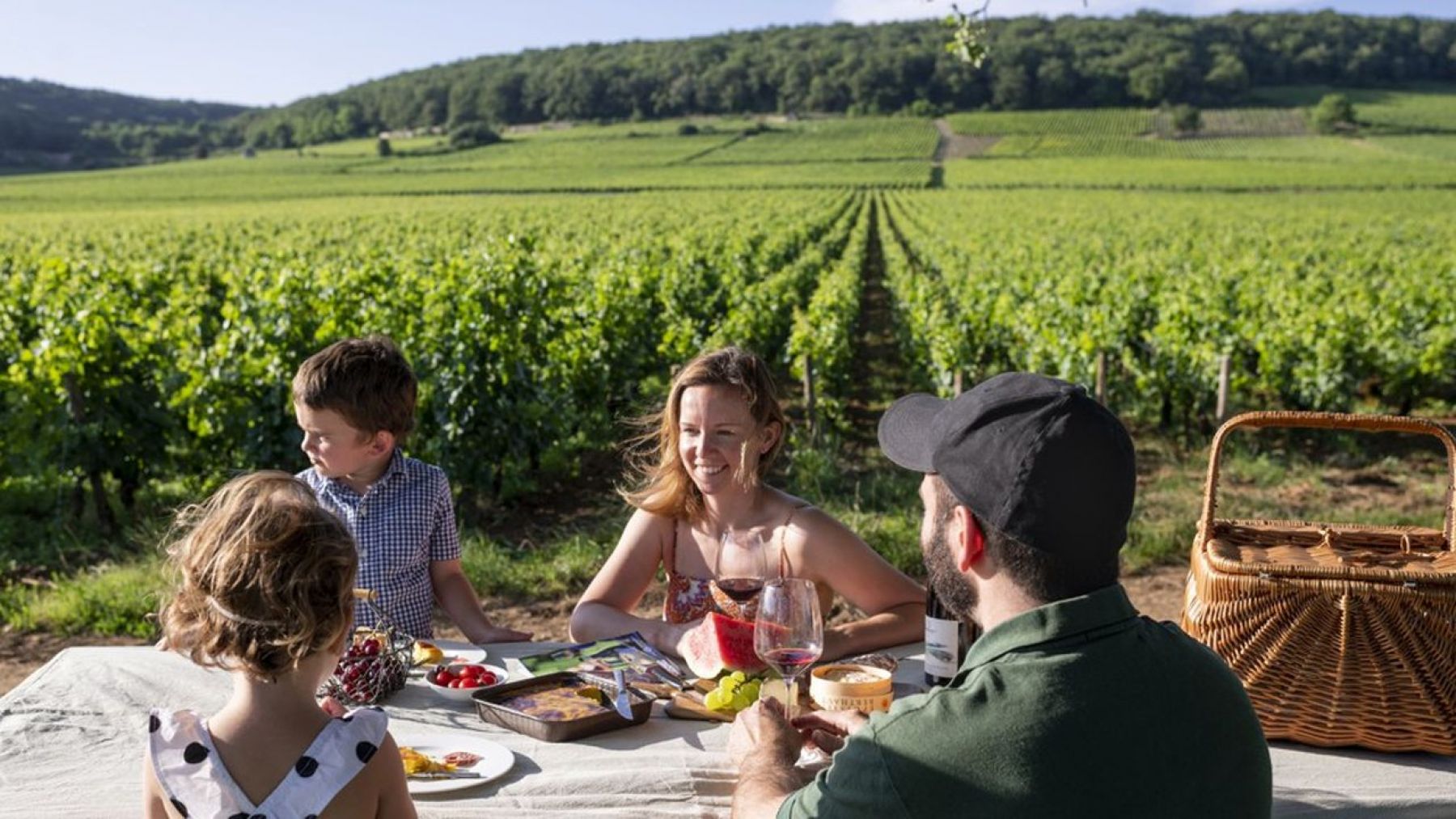 Where to picnic in Burgundy?
There's nothing like a picnic under a tree, in a meadow, by a river or by a lake. What better idea than to share a meal on the grass with family, friends or loved ones? Although it often seems spontaneous, a picnic does require some preparation, especially if you want to give it an air of lightness and carefreeness.
From the food to bring to the carefully chosen location, discover where to have a picnic in Burgundy, how to make it a success and which Burgundian specialities to include in your basket.
Selection of the best picnic spots in Burgundy
Where is it good to live in Burgundy? Whether it's by a lake, in the heart of a vineyard, near a waterfall or during a walk along one of Burgundy's most beautiful circuits, discover our selection of picnic spots in the Côte-d'Or. Set up camp in an environment that is both preserved, pleasant and beautiful to admire:
On the shores of Lake Settons or Lake Chamboux in the Morvan Regional Natural Park.
Near Lake Saint-Point, the third largest natural lake in France, near Pontarlier, on the border between Franche-Comté and Burgundy.
Near the vineyards of the Côte de Beaune or somewhere along the Route des Grands Crus, an incomparable route that crosses the greatest vineyards of the Côte de Beaune and Côte de Nuits.
In a cool spot, a few metres from the Saut de Gouloux waterfall in the commune of the same name, in the heart of the Morvan Regional Park, or near the Tuffière waterfall near Plombières-lès-Dijon, 15 minutes from Dijon.
The Pierre Luzière circuit, which starts in Auxy, or the Creux-Bleu circuit in Mortière, which starts in Villecomte, a magnificent Burgundy site for diving and speleology.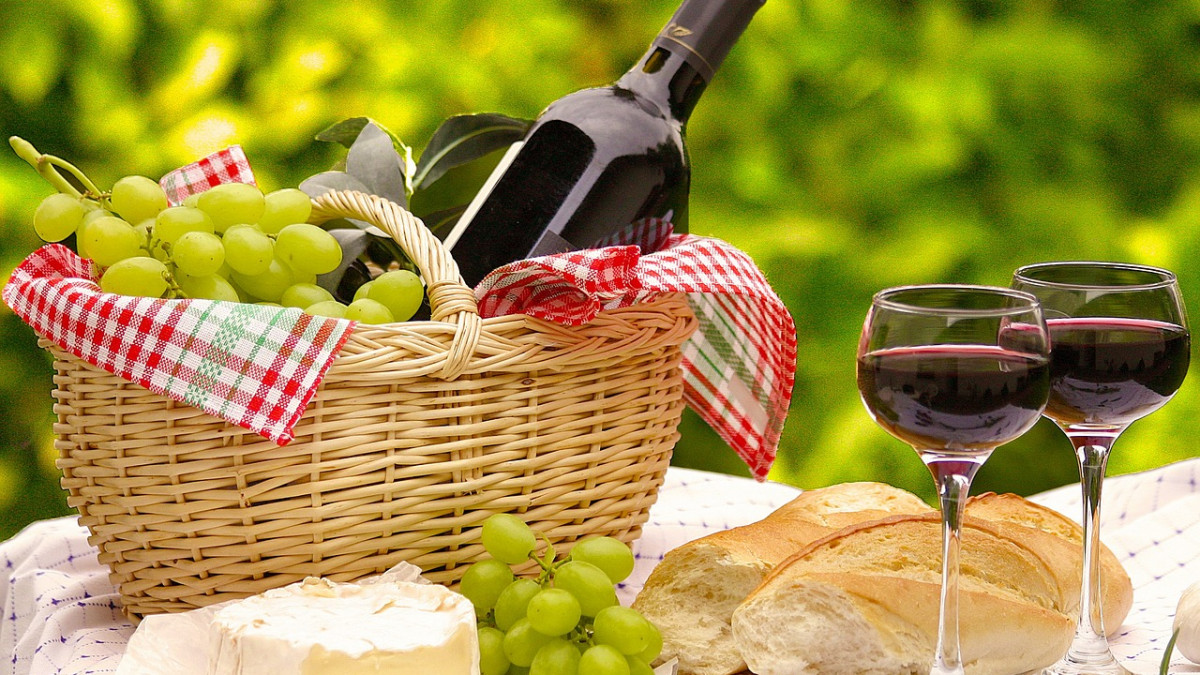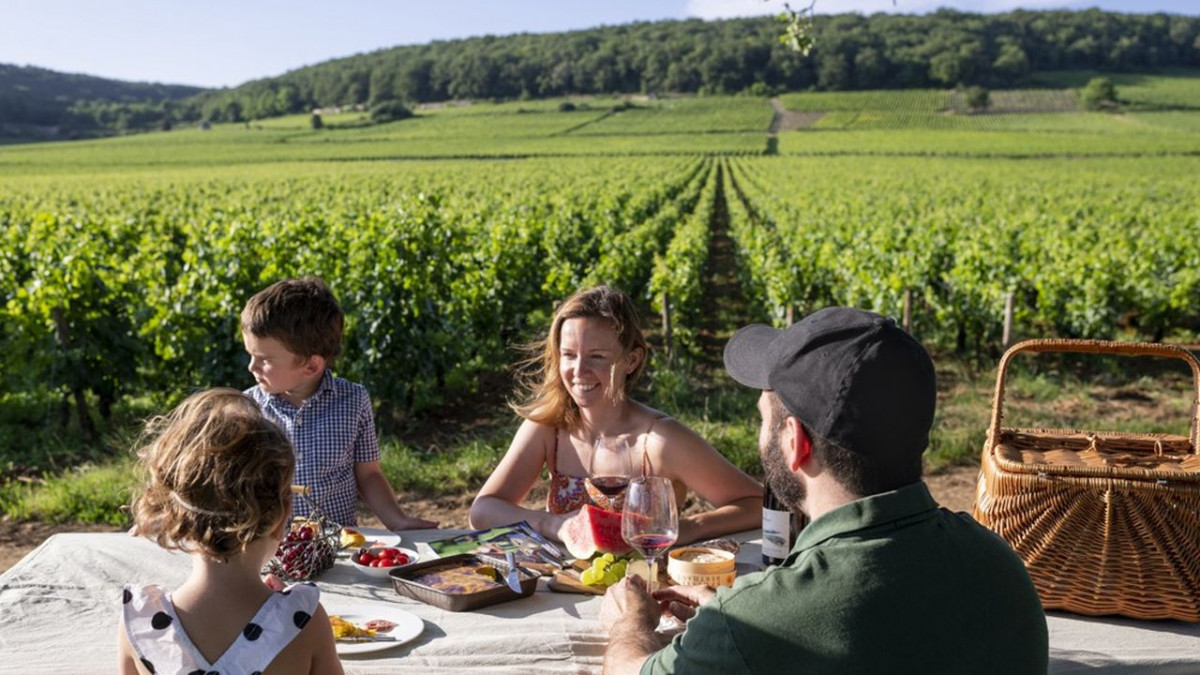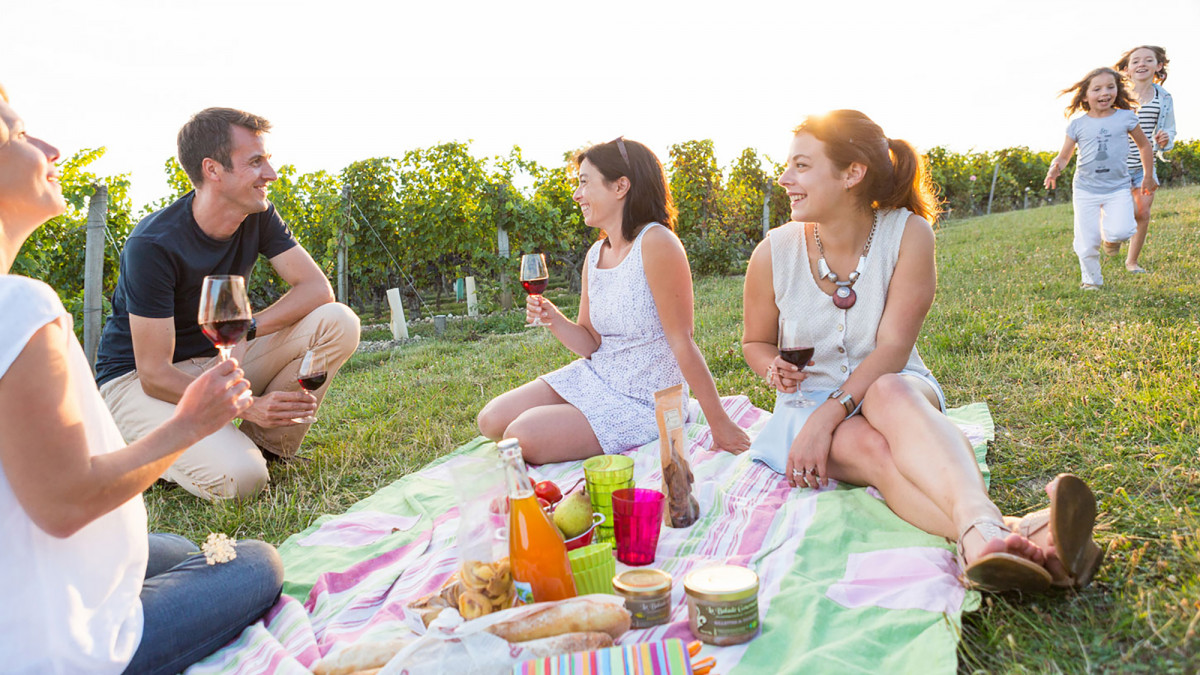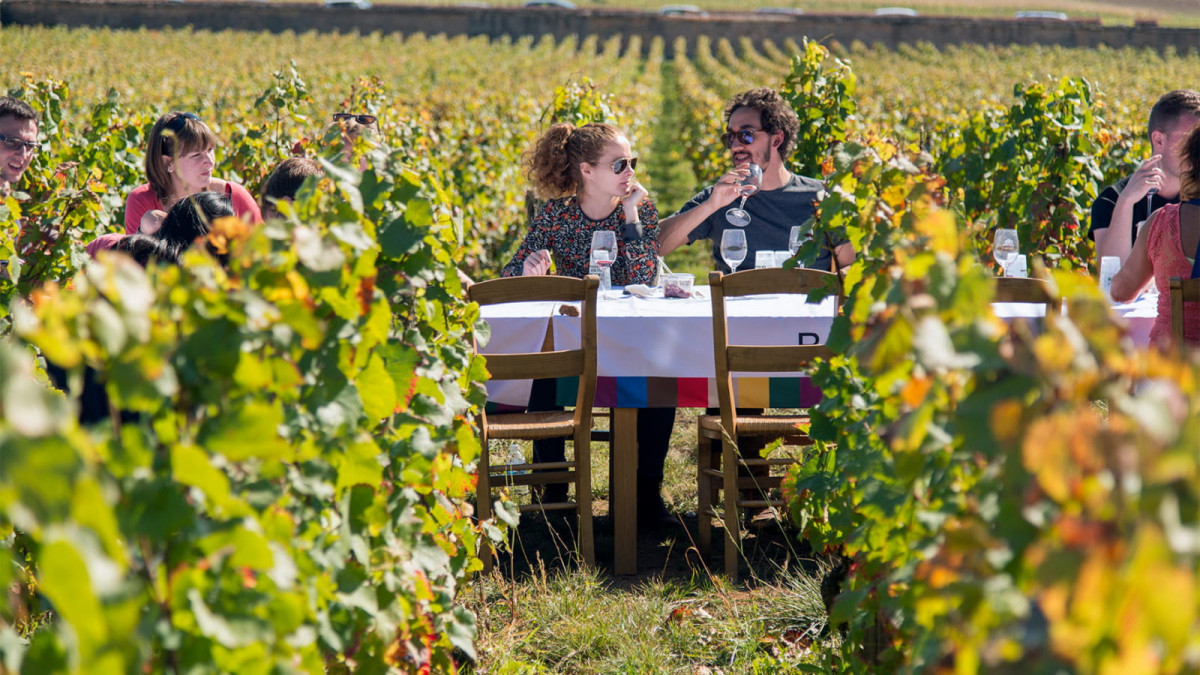 Ideas for Burgundy products and specialities to enjoy on the lawn
Among the traditional Burgundian products, choose a jambon persillé (parsley ham) to be served in cold slices. A cheese plate with a piece of époisses or cîteaux accompanied by fresh bread will also be welcome. Some fruit and vegetables and a good pain d'épices (spiced bread), a local speciality, will go well with a small glass of white Chardonnay from the region.
After the picnic, which tourist site in Burgundy should you visit?
And finally, after a little post-lunch nap in the shade, why not take a local road to a beautiful heritage site to explore?
Speaking of which, which is the prettiest city in Burgundy? Dijon, Beaune, Autun, Cluny or Auxerre all have treasures to be admired in their own style! The medieval architecture and the Palace of the Dukes of Burgundy for the former, the Hôtel-Dieu for the latter, the cathedrals of Saint-Lazare and Saint-Étienne or the Abbey of Cluny, to name but a few, are the must-sees in the Burgundy region.