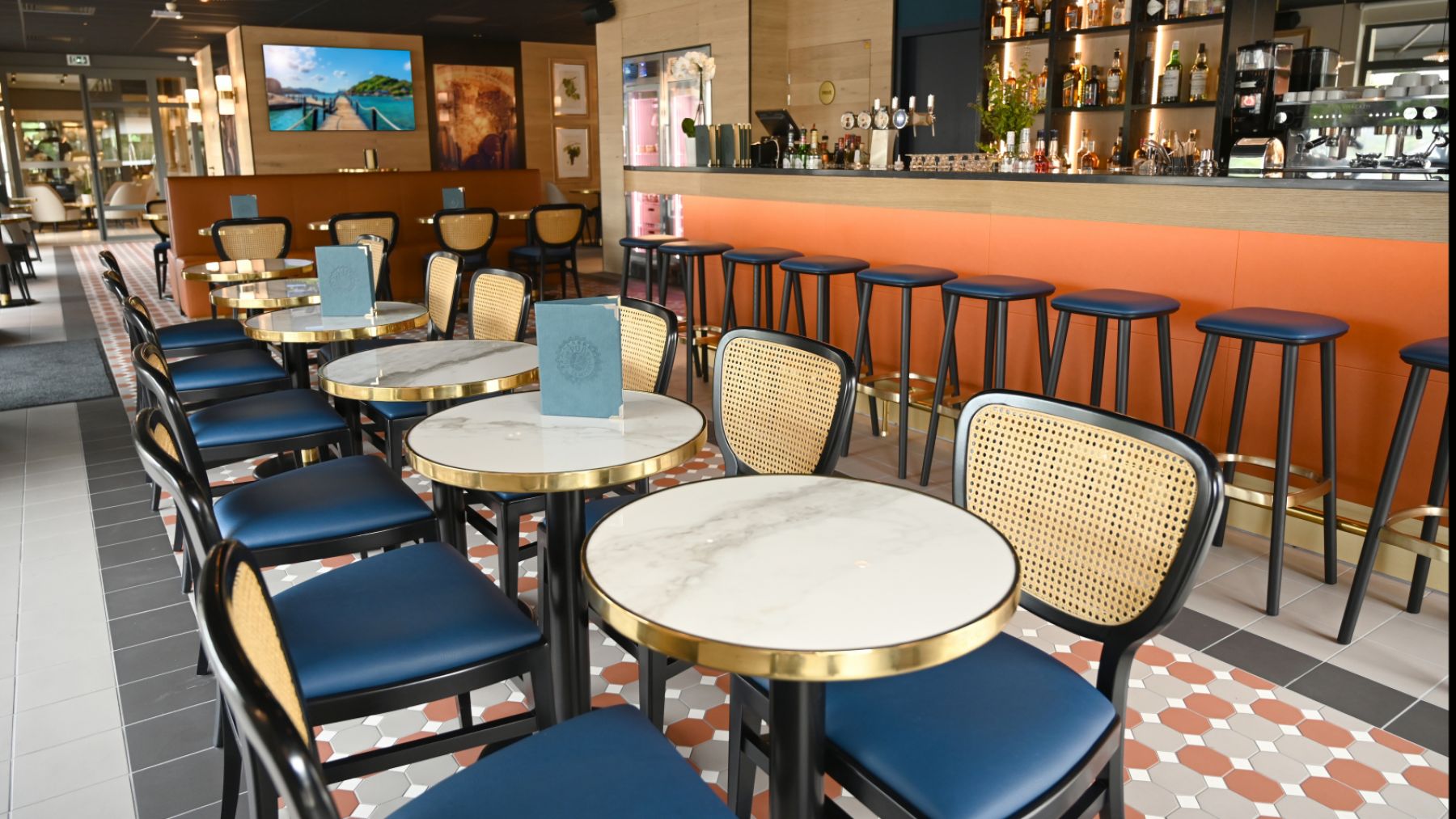 Bar Pub of the Hotel Le Rempart
Beer, wine and rum tasting
Tucked away in a magnificent medieval city in the heart of Burgundy, we offer a warm welcome all year round. Take your seat at a table in our welcoming, laid-back pub in Tournus, and choose from a wide-ranging food and drinks menu.
While away the evening at the Pub du Rempart watching sport on the TV and enjoy our selection of beers and rums. We offer local craft beers and draught beers as well as a great selection of aged rums, whiskey and hundreds of wines.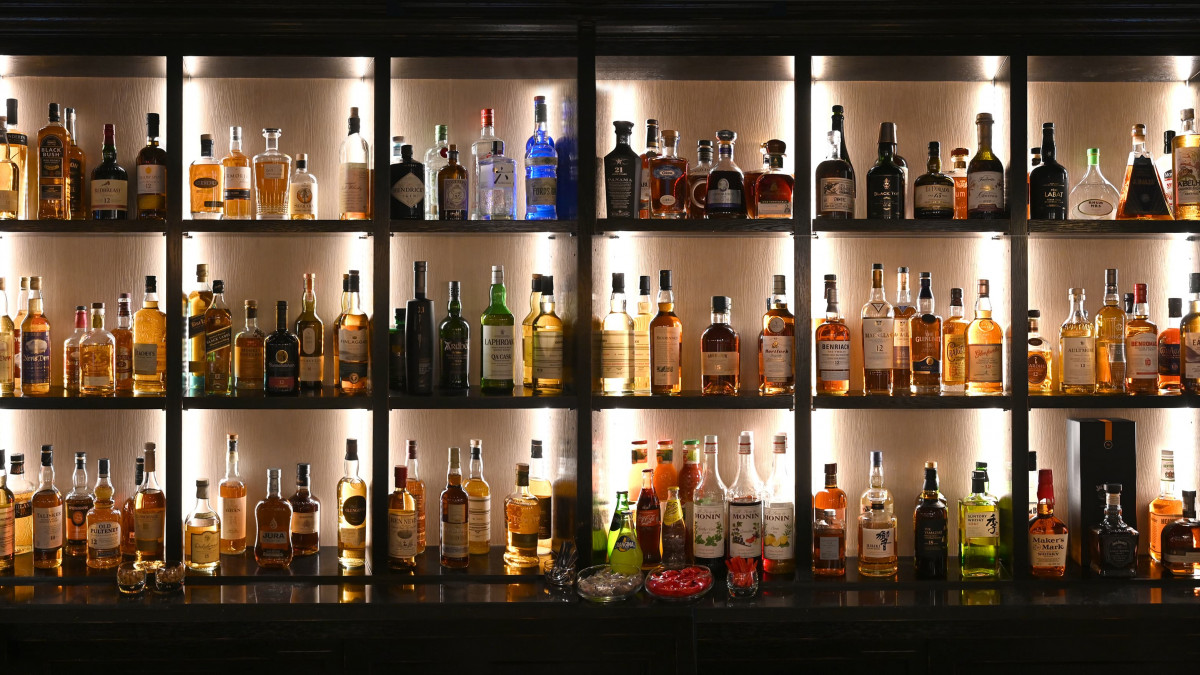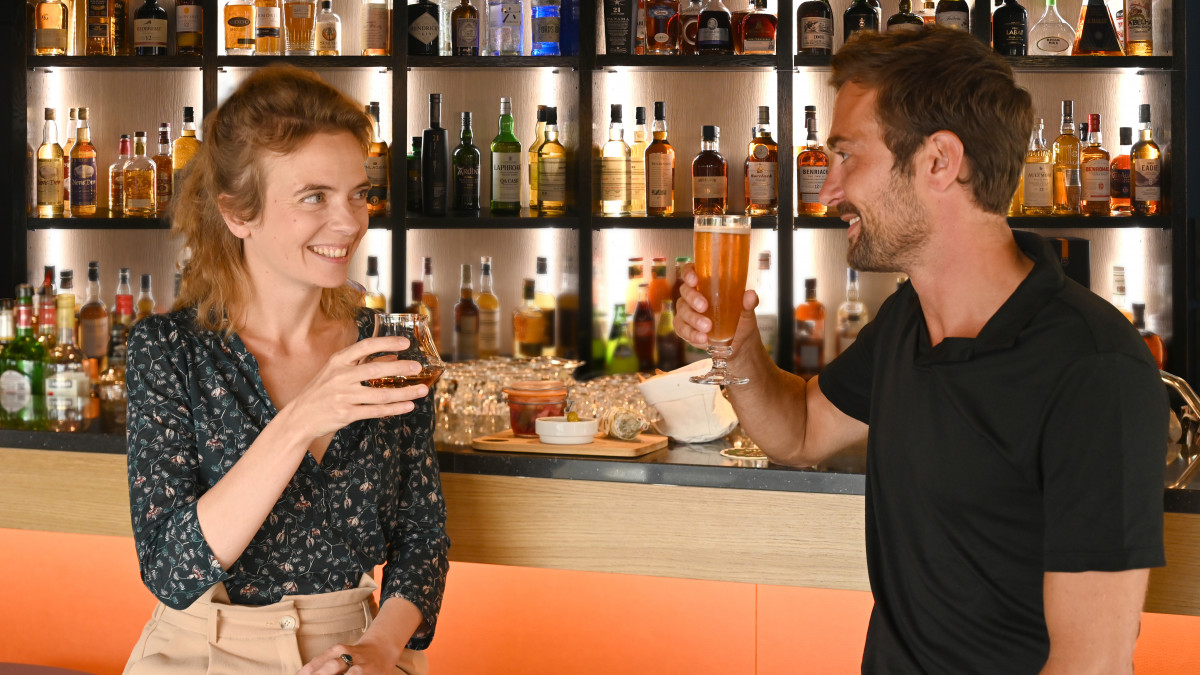 A cosy and welcoming atmosphere in our pub in Tournus
Start the day with a snack at the bar to re-energise and get ready for the activities you've planned. Stop in at our pub in Tournus for a coffee after lunch, late afternoon tea or an early evening cocktail!
The Hôtel Le Rempart offers charcuterie, cheese and fish appetisers as well as a variety of alcoholic and non-alcoholic drinks, including cocktails, beers and wines. Relax in the evening over our charcuterie and cheese boards with a glass of wine or a drink from our whisky bar. For wine lovers, our cellar is full of grands crus from our beautiful Bourbonnaise region, all of which have been selected with care and passion over the years.
Meet again
Have a good time at the PUB du Rempart to watch a sporting event or simply taste our selections of beer, whiskey and rum. We offer a wide choice of 40 beers, a hundred whiskeys and around thirty rum.
Enjoy a sausage, a terrine or a spread at any time.
Open every day from 11 a.m. to midnight and until 1 a.m. on Fridays and Saturdays