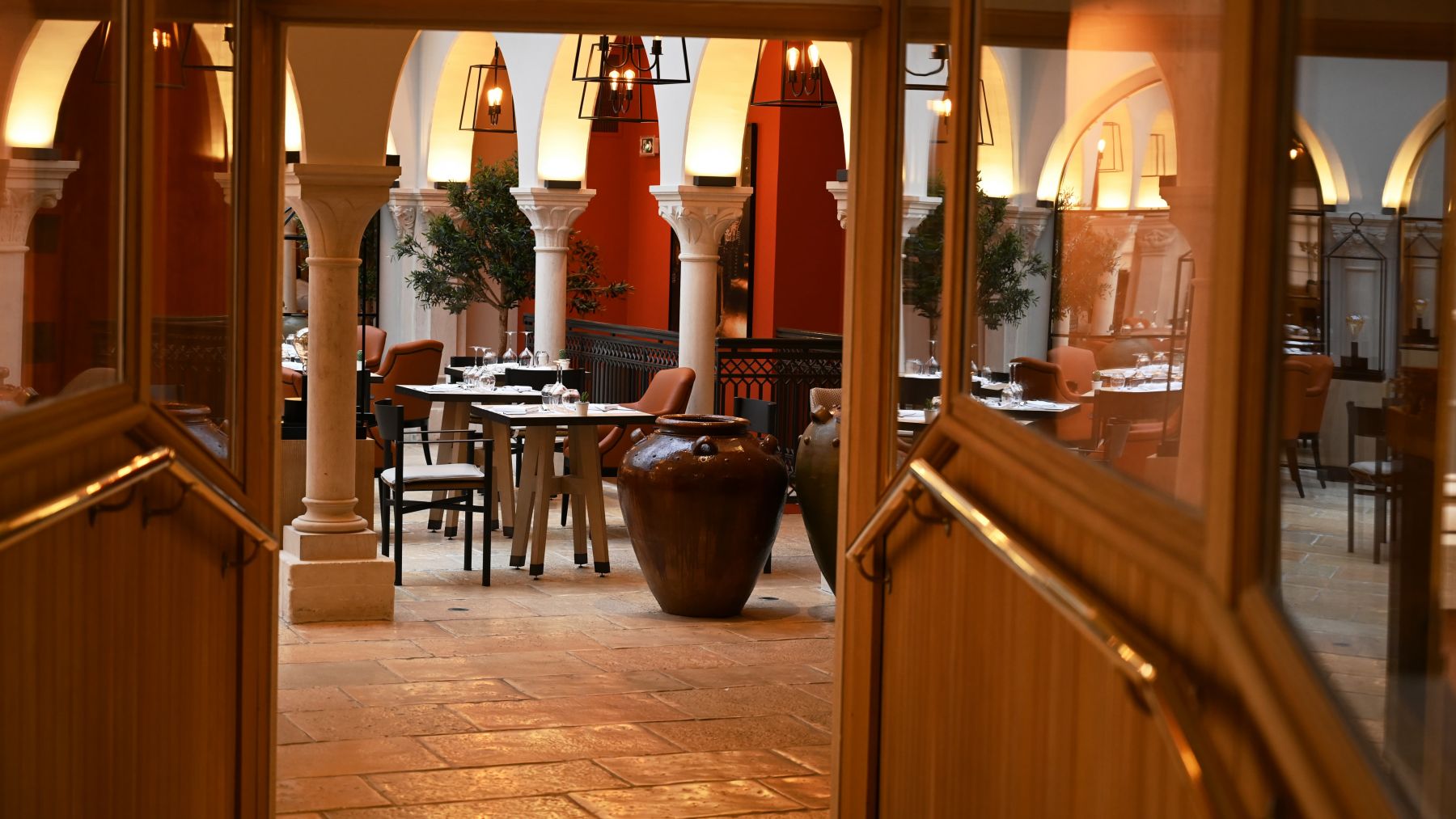 Conference in Tournus, meeting room
Why organise a meeting or reception in Tournus?
With the rise of digital technology, remote working and business travel, colleagues have had much fewer opportunities to connect with each other. The quality of their work can suffer as a result. Rethinking corporate culture and reconnecting are becoming essential for optimising performance and promoting team cohesion.
The gastronomic town of Tournus is an ideal place for conferences and meetings. Its position on the banks of the Saône means you can organise a unique event around three hours from Paris and one hour from Lyon. Tournus is where the vineyards of the Chalonnaise coast and the Mâconnais meet, making it a perfect place to discover the wealth of Burgundy's heritage during a business trip.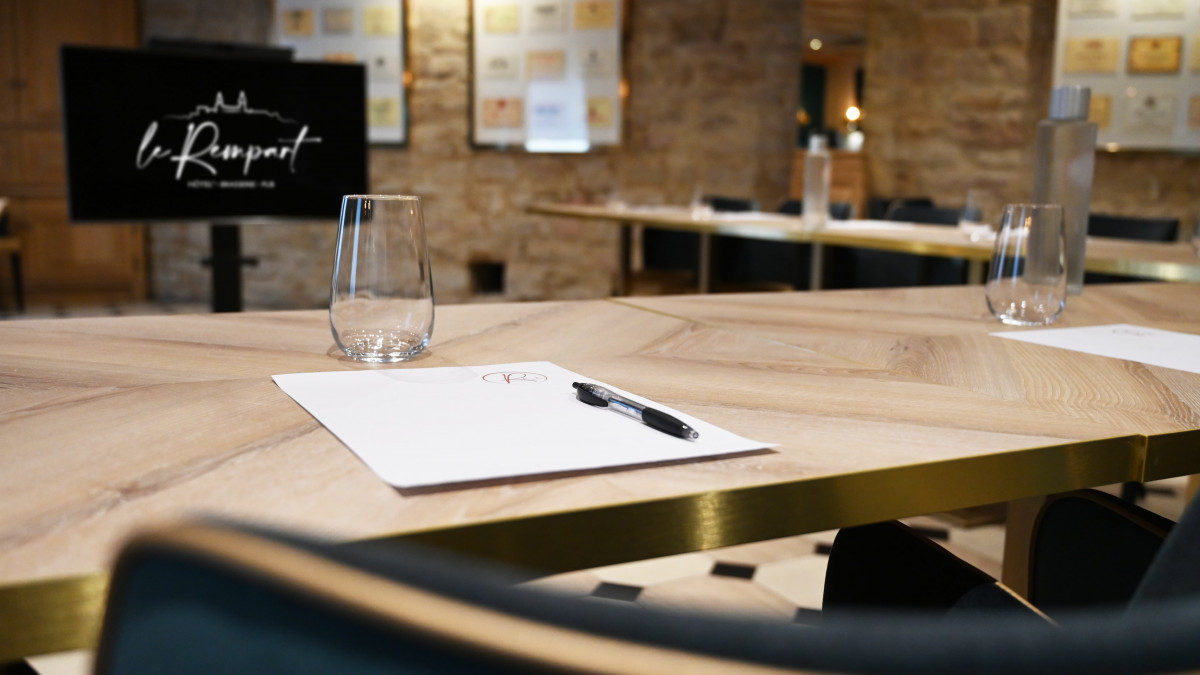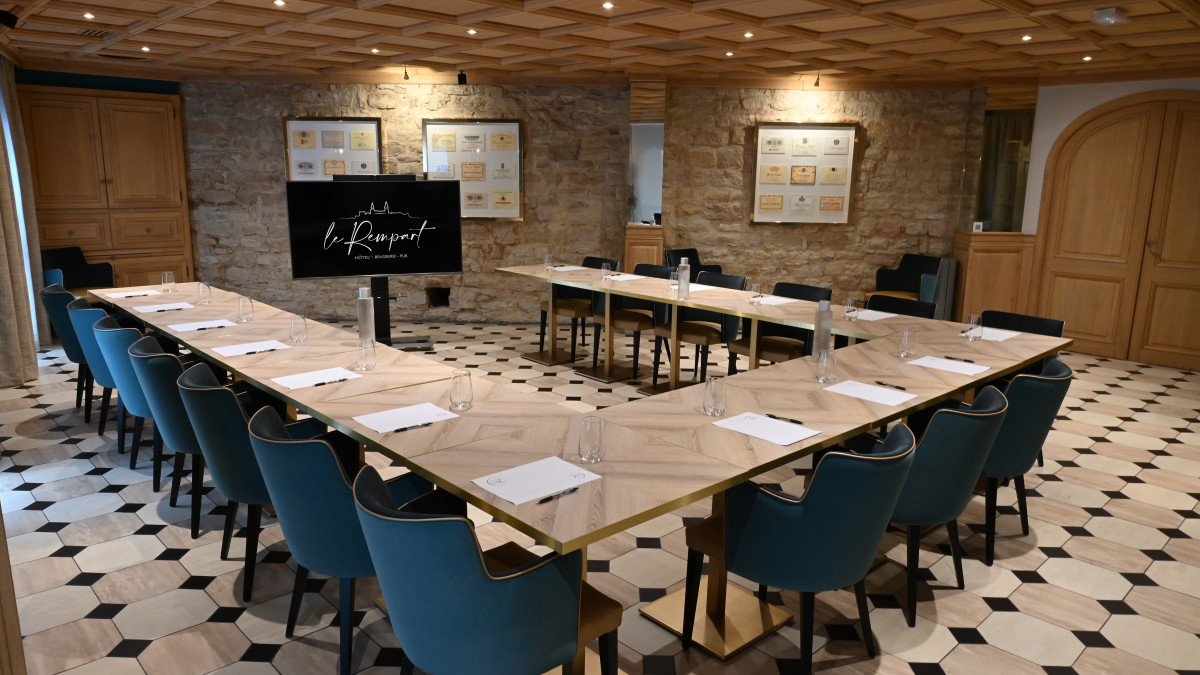 Hôtel Le Rempart: business breaks and meetings
The Hôtel Le Rempart in the heart of southern Burgundy is a perfect venue for your conferences and business meetings in Tournus. With its multitude of rooms and suites, a meeting room, a brasserie and a pub, this hotel is the perfect spot to bring your teams together.
Located between Chalon-sur-Saône and Mâcon, our function room was recently renovated by interior designers Les Héritiers. It is fully equipped with a flipchart, a video projector, a microphone and speakers. It can accommodate up to 20 people in a U-shaped seating format, and 40 in theatre set-up, as well as 100 people for cocktail receptions.
You can also gather at the Brasserie du Rempart to enjoy typical local dishes. Our tireless partners organise many activities all year round, including canoeing, mountain biking, electric scooters in the vineyards, tree climbing, wine and food tasting and hiking, so why not meet at the Hôtel Le Rempart?