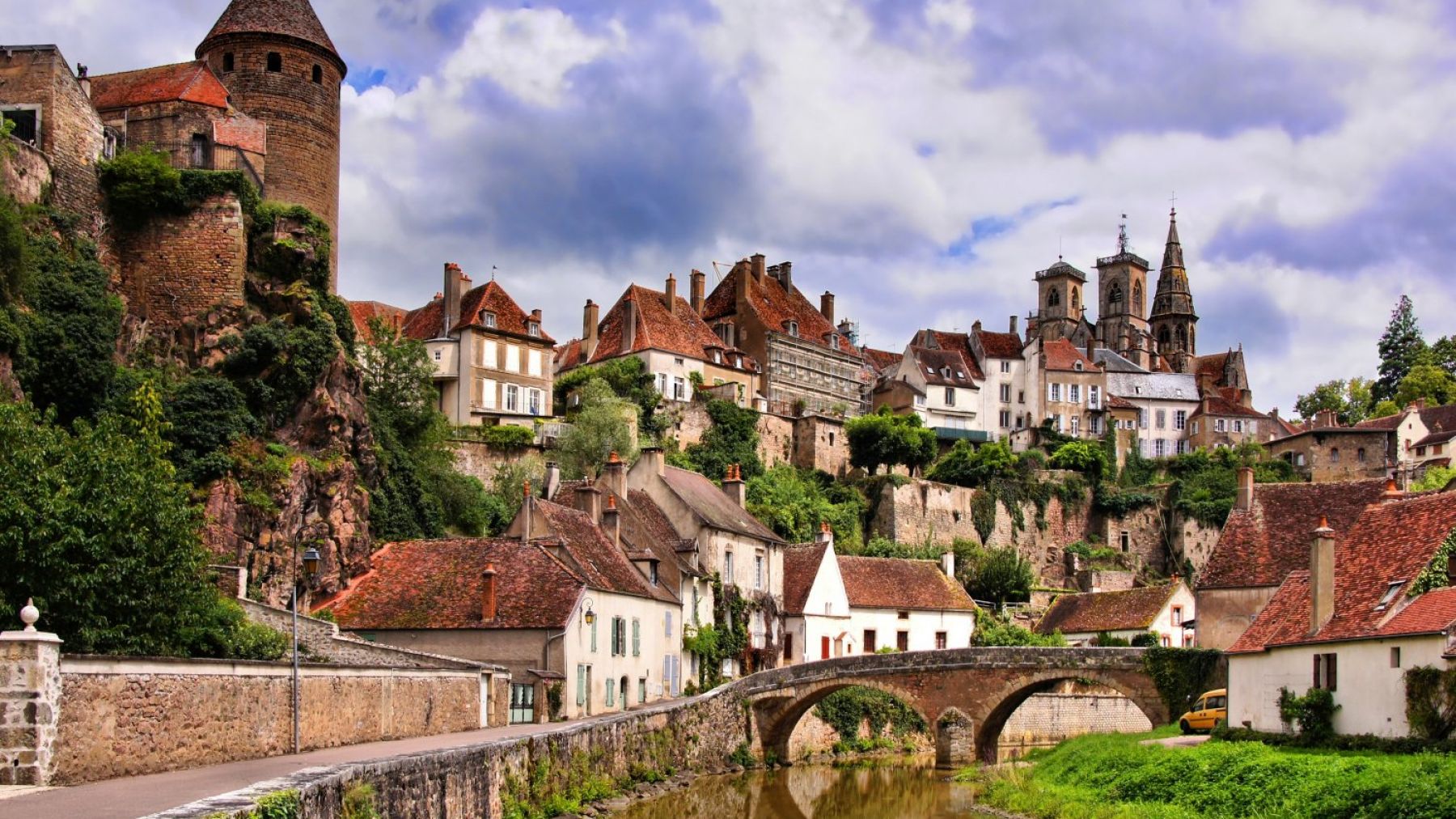 Be dazzled by southern Burgundy's heritage
Burgundy is globally renowned for its food, wine and tourism, but it is also the French region with the most UNESCO World Heritage sites. Burgundy is a true microcosm of France, brimming with culture and history! Discover the heritage of southern Burgundy.
Southern Burgundy's natural and architectural heritage has plenty to explore
Southern Burgundy's beautiful landscapes are extremely varied and filled with unspoilt natural riches. The area has no end of monuments, sites of interest, towns and villages, all full of art and history, including the Hospices de Beaune, the Châteaux du Clos de Vougeot and Châteauneuf-en-Auxois, Cîteaux Abbey, Meursault, Arbois, Arc-et-Senans and Cassissium. There is no shortage of places to visit in Burgundy.
Southern Burgundy: the land of great wines
Burgundy's wine-growing industry has gained worldwide renown with its 33 listed grands crus, including Corton, Montrachet, Chablis, Clos Saint-Denis, Echézeaux, Musigny, Romanée-Conti and Richebourg. The Jura vineyard covers approximately 1,850 hectares and has four Protected Designations of Origin (Arbois, Côtes du Jura, Château Chalon, l'Étoile), as well as two Controlled Designations of Origin (Macvin du Jura, Crémant du Jura).
Famous for food
The variety and authenticity of the local produce, combined with culinary knowledge that has been passed down through the centuries, mean Burgundy's southern region is home to one of the world's best-loved cuisines. Here you will discover mouth-watering produce, including marbled ham; Montbéliard and Morteau sausages; Comté, Morbier, Mont d'Or vacherin, Cancoillotte, Epoisses and Bleu de Gex cheeses; snails; mustard; gingerbread; Flavigny aniseed; Griottines cherries; truffles; morel mushrooms; blackcurrants; absinthe; and more. Southern Burgundy also boasts:
Many Michelin-starred restaurants

Around a hundred designations of controlled origin (AOC/AOP/IGP)

Two 'Cités des vins': Beaune and Mâcon

Three 'Sites Remarquables du Goût' gourmet centres
Enjoy a stay at our hotel in Tournus and explore southern Burgundy.
Our 33 rooms and suites are fully equipped and offer the perfect surroundings for your break!