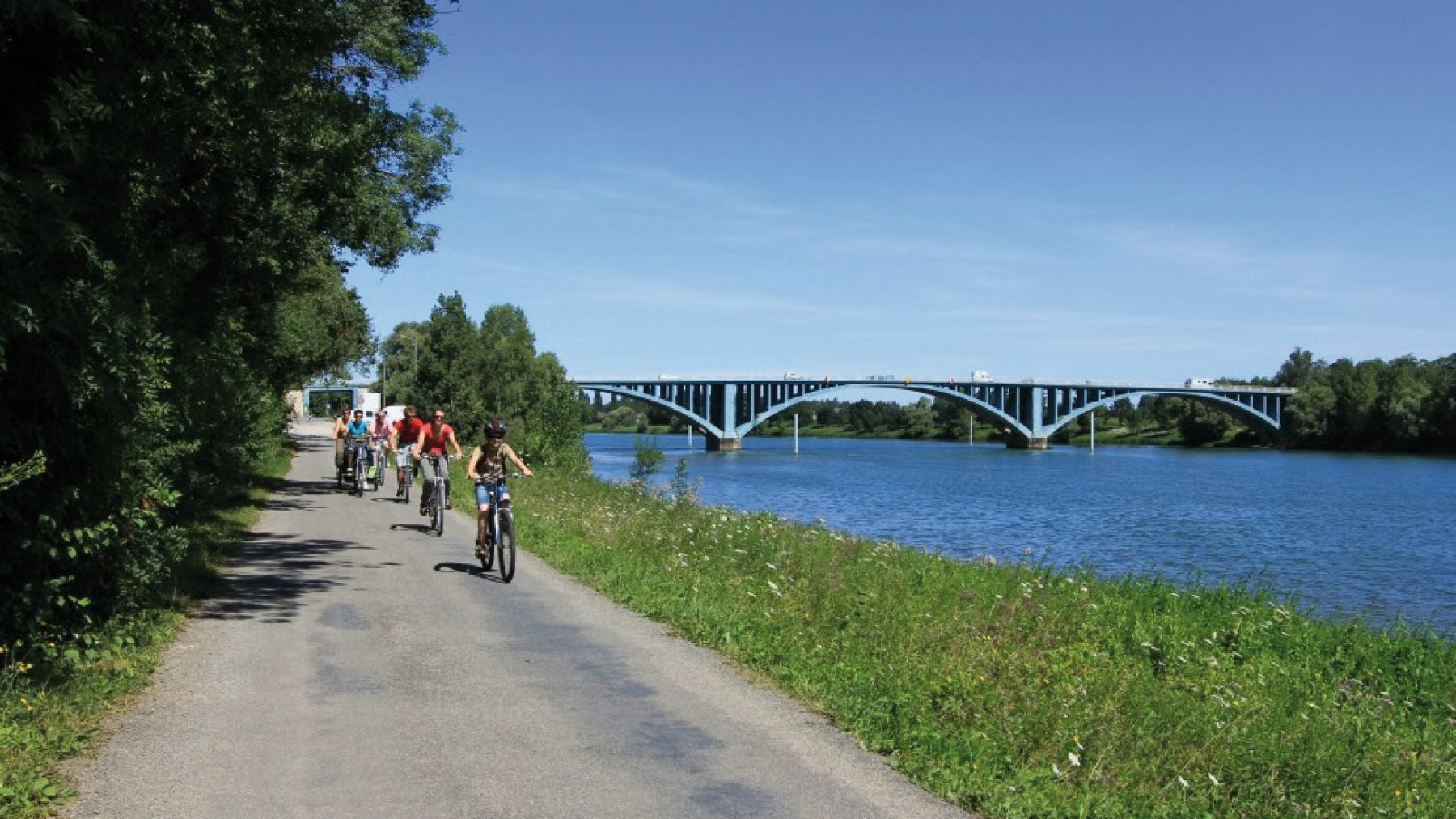 Explore the region by bike via the Voie Bleue
Voie Bleue's route in Burgundy
This route connects Luxembourg to Lyon, along the valleys of Moselle-Saône and the Vosges canal. The Voie Bleue takes you through the charming towns of Auxonne, Saint-Jean-de-Losne, Seurre and Verdun-sur-le-Doubs. Recharge your batteries as you ride through the peace and tranquillity of the countryside.
One of the 23 sections of the Voie Bleue offers more than 60km of safe and accessible tracks for all, regardless of age and ability. This family bike trail takes you from Chalon-sur-Saône or Mâcon to Tournus. You leave Chalon-sur-Saône by the trail leading to Ouroux-sur-Saône and return to the towpaths along the Saône. The river makes its way through an environmentally protected area and takes on a wilder character. Your ride ends at Tournus, famous for its abbey and its luxury restaurants.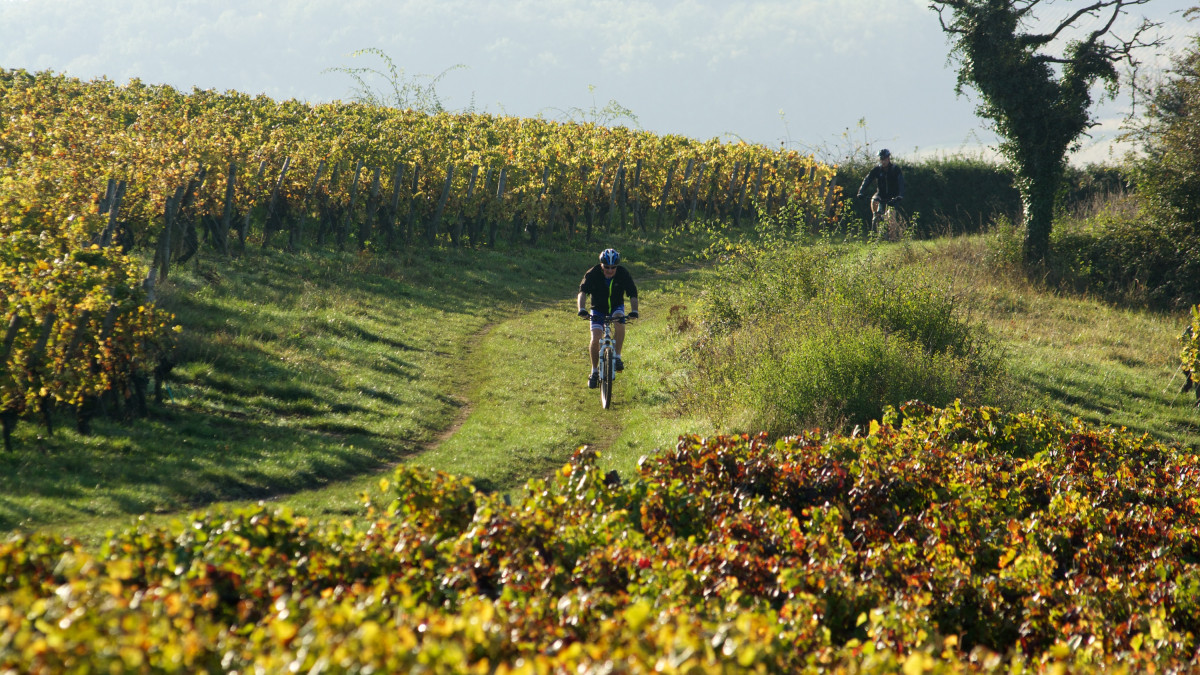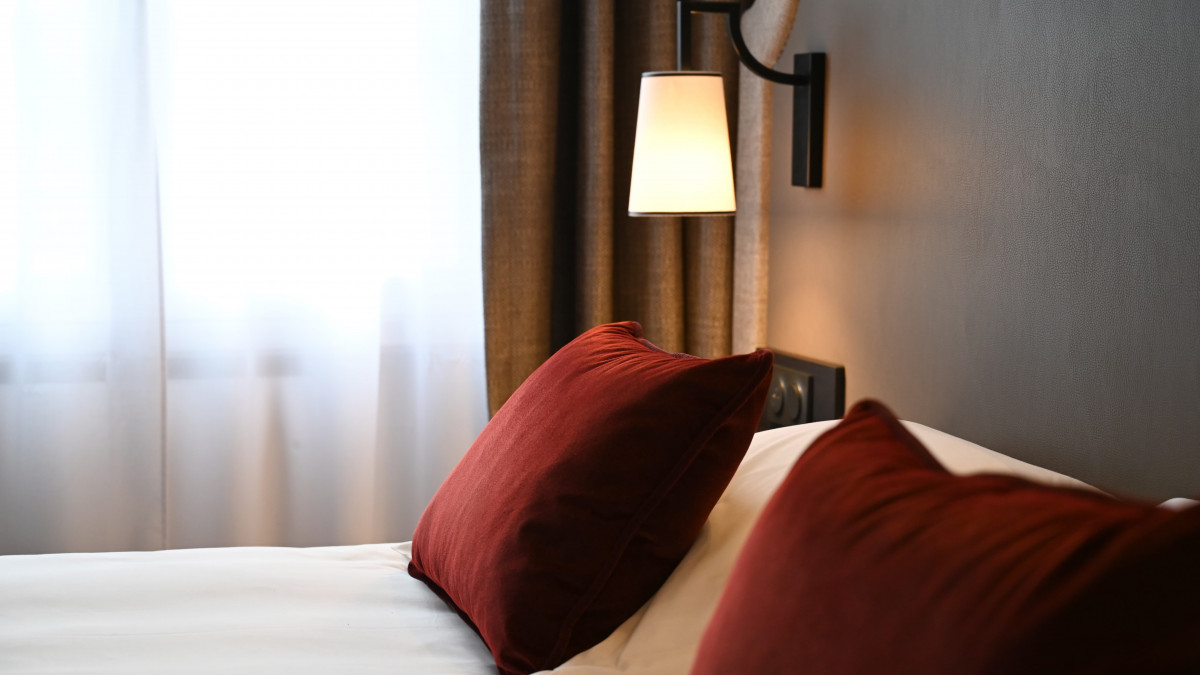 Explore the Moselle-Saône by bike
During your ride, allow yourself plenty of stops to explore the cultural and historical heritage of the towns and villages along the Voie Bleue. You'll see:
The Romanesque church of Saint-Philibert
Hôtel Dieu
The municipality of Saint-Loup-de-Varennes
The Chalon-sur-Saône stage of the Tour de France
The traditional, colourful façades of the Saône quays
Saint Vincent Cathedral
Saint Laurent Island and its many restaurants
Several unmissable museums including the Musée du Vélo (bike museum) and the Nicéphore Niépce photography museum.
After your bike trip on the Voie Bleue, take the opportunity to discover Tournus and the stunning Hôtel Le Rempart. Its rooms and suites are equipped to perfection and the hotel offers a warm welcome, peace and relaxation. Our Comfort rooms in Tournus play their part in making your stay an enjoyable one.